You are here

Terry's Biography
Terry's Biography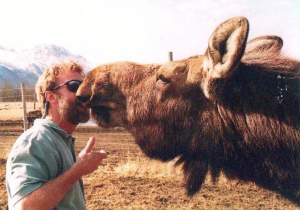 Born in 1955, Terry received his Bachelor of Science degree from St. John's University, Collegeville, Minn., in 1977, graduating with a major in social sciences and minors in history and education. He moved to Alaska in 1978 to work for two years as a volunteer with senior citizens and people with disabilities under the Volunteers in Service to America (VISTA) program. Following VISTA service, Terry worked as a high school teacher, as an equipment operator for Boyer Towing Inc. and briefly as a commercial fisherman. He entered the field of finance and insurance planning in 1984.
Terry became licensed to sell insurance and securities registered (Series 7 and Series 63) in 1984. He was registered as an Investment Adviser Representative by the U.S. Securities and Exchange Commission in 1985. He passed NASD exams to become registered as a Securities Principal (Series 24) in 1988 and as an Investment Adviser Representative (Series 65) in 1994 when that test became mandatory. He passed the Municipal Fund Securities Limited Principal (Series 51) in 2003. Terry currently holds his Series 7, 24, 51 and 63 securities registrations through LPL Financial and his Series 65 through Independent Advisor Alliance.
He began his career in financial services with Diversified Investments, Inc. in Ketchikan, Alaska, in 1984. At that time he became a registered representative with Source Securities, Inc. Terry departed Diversified Investments in April 1987 to found Alaska Financial Advisors which was re-named Alaska Financial Associates in 2002.
In 1990, Terry became a registered representative with Planners Independent Management, and became a registered representative with Jefferson Pilot Securities Corporation in 1993.
In 2000, he joined National Planning Corp. as a registered representative. In 2002 he terminated his status as an individual Investment Advisor by dissolving Alaska Financial Advisors' RIA designation and becoming a founding partner in The Planners Network, an SEC-Registered Investment Advisor. He received his appointment as a Chartered Life Underwriter (CLU) by the American College, Bryn Mawr, Pa., in 1987 and was subsequently appointed by the American College as a Chartered Financial Consultant (ChFC) in 1988.
In 1990, Terry completed requirements in the CERTIFIED FINANCIAL PLANNER (CFP®) program at the College of Financial Planning, Denver, Colo., and has subsequently been authorized by the International Board of Standards and Practices for Certified Financial Planners (IBCFP) to practice as a CERTIFIED FINANCIAL PLANNER ® Certificant CFP®. He was an early advocate of fee-based financial planning, a practice that only today is becoming a standard among financial professionals. Terry has always believed that financial professionals should hold themselves to the highest standard possible.
Terry's goal in business has been to guide clients toward a financial plan designed to ultimately achieve specific goals, and that's been true in his relationship with Special Olympics and other non-profits with whom he works. He believes that individuals and organizations should be responsible for their financial well-being and promotes that concept to his clients as well as the organizations he serves.Terry and his practice were featured in the January 2002 issue of Financial Advisor magazine, the May 2003 issue of Investment Advisor magazine and was the featured advisor in the third quarter 2003 addition of National Planning Corp's. NPC News.
Terry has been quoted in the Wall Street Journal and is a past member of the Financial Planning Association's (FPA) 2005 tax sub-committee which provides guidance on FPAs position regarding public policy in Congress, state legislatures, and before regulators that affect financial planners and their clients. In that capacity, he has been quoted in the February 2005 issue of Investment News.com in an article related to social security and tax reform. In 2007 he was a member of the FPA People to People Delegation to Russia to connect with financial counterparts in Moscow and St. Petersburg.
Terry is a strong advocate of personal responsibility. Whether this be in relation to one's finances or life in general. He is involved in life coaching and that process takes him beyond the realm of finance. He is a student of life and engages in health and well being as a hobby. He takes a holistic approach to financial/life planning and supports that endeavor by his past association as a board member with The Conscious Living Center in Austintown, OH and the Well Being Ranch in Harper, Texas. He was one of the founding members of the Nazrudin Project. The Nazrudin Project is a think tank for groundbreaking financial professionals to explore how we can truly help people navigate modern life amid money and the fearsome forces it generates. He has trained as a Life Planner at the Kinder Institute of Life Planning (http://www.kinderinstitute.com).
As a 34 year Alaskan and long-time philanthropist, Terry has been a lifelong volunteer and supporter in a wide variety of local and state civic and non-profit organizations. Among his many non-profit activities, he served as the Alaska Director of the Concord Coalition, a national grassroots organization promoting a balanced U.S budget. He also was president of the board of KRBD FM public radio in Ketchikan.
Terry has been a lifelong advocate for people with disabilities and has worked in a variety of positions as a volunteer for Special Olympics Alaska (SOA) for two decades. He is a past president of the Board of Directors of Special Olympics Alaska and was a member of the Board of Directors and Executive Committee for the 2001 Special Olympics World Winter Games Organizing Committee. He is the founder of Toner Team, a new non-profit organization that distributes the proceeds from the sales of recycled toner cartridges to non-profit organizations that provide services for people with disabilities. He was also a member of the Board of Directors of Charlie Elder House in Anchorage, Alaska. He is currently a member of the Board of Hilltop Ski Area in Anchorage, Alaska.