You are here

Our Approach
Our Approach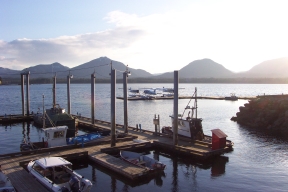 At Alaska Financial Associates, we emphasize your interests, your well-being and financial confidence . We have built a strong reputation for providing sound fee-based financial planning and capital management.(Investment Advisory Services offered by Terry P. Welsh through The Independent Advisor Alliance, IAA, a Registered Investment Adviser) We are wealth managers and not simply investment managers because we realize it is impossible to manage investment markets. Recognizing that, we understand that we are charged with the responsibility of managing client expectations about their wealth.
We advise our clients that sound and consistent financial habits are the key to financial confidence. Our goal is to provide you with comprehensive, objective advice appropriate for your particular situation, and to that end we devote ourselves to getting to know you. We recognize that each person is different, and we carefully listen before developing strategies suitable for a particular situation. Once we understand you, we are able to design a financial plan consistent with your needs and goals. When confronting the complex world of financial products, services and advice, AFA's objective is to help our clients understand what is appropriate and what works best for them. We give straight answers to tough questions, while aggressively pursuing your best interests.
Our Experience
AFA associates have extensive experience in business, financial planning and related fields, which allows them to give qualified, competent advice on financial matters. Each associate is expected to maintain a rigorous schedule of continuing education and remain current on relevant financial issues.
The entire AFA team is also well schooled in ethics governing successful financial planning: honesty, strict confidentiality and utmost concern for client interests.
In addition to highly qualified personnel, AFA uses sophisticated planning technology in our comprehensive financial analysis and economic modeling. This information assists us in developing a financial plan specific to each client. This combination of educational and technological skills enhances the opportunity for clients to work towards their quest for financial independence.
Our Standard of Care
All financial planning services will be delivered in accordance with the following standard of care:
Put the client's best interests first;
Act with due care and in utmost good faith;
Do not mislead clients;
Provide full and fair disclosure of all material facts; and
Disclose and fairly manage all material conflicts of interest.
We take our responsibility to our clients very seriously and want all of our clients to be confident that they will always be looked after with the utmost integrity and care.