You are here

Dr. Cola's Clinic
Dr. Cola's Clinic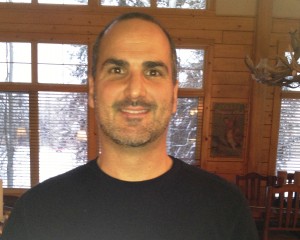 "The power that made the body heals the body" Daniel David Palmer
"Thousands and thousands of people have studied disease. Almost no one has studied health." Adelle Davis
Dr. Mark Colafranceschi is a graduate from the National College of Chiropractic. He received his Bachelor Of Science in Human Biology from the University Of Western Ontario and participated in the Honors Business Program at Sir Wilfred Laurie University. He is Board Certified by both the Canadian Board Of Chiropractic Examiners and the United States Board Of Chiropractic Examiners. Dr. Colafranceschi's additional certifications in Applied Kinesiology and Neuro-Emotional Technique was the foundation of his practice in Kansas City. He has worked with the Kansas City Chiefs professional football organization where he observed the impact that food, weight and physical trauma has on the human body. His observations guided him on his quest to create a program that will allow each of us to make choices that will enhance our personal well being.
His move West to Boise and finally the scenic mountain community of McCall, Idaho was driven by his search for and commitment to the Mind/Body Connection as the basis of true patient healing and recovery. Dr Colafranceschi's extensive study and use of functional food, along with clinical nutrition (whole food supplements), minerals, and enzymes has provided countless patients with the lasting results they seek when other treatments fail. Dr. Colafranceschi's additional studies Homeopathic Medicine, Herbal Medicine, Allergy and Intolerance Identification and Neutralization, Relaxation, Meditation, Yoga and Guided Imagery Techniques provides patients with a broad foundation of knowledge tools to draws from and achieve the desired results.
Dr. Colafranceschi has developed and utilizes a unique and effective twenty course education series for patient education and recovery. The degree of success for patient recovery is directly related to the patient's commitment to accessing this series. Along with their seminar series, individual counseling with Dr. Colafranceschi on food choices, lifestyle, rest, relaxation, breathing, proper movement, supportive care, and the mental/emotional aspect of health, the mind /body connection, provides patients with lasting results as they reach their true potential is healing and wellness.
As a frequent keynote speaker, Dr. Colafranceschi's expertise, success and unwavering commitment to nutrition and the fundamental principles of the Mind/Body Connection, is sought to educate, motivate and provide hope through his innovative approach to health care.
Dr. Mark Colafranceschi is not affiliated with nor endorsed by LPL Financial. The information provided is for informational purposes only.